Welcome To Our Society :
Kakatheeya Educational Society, Mulaguntapadu, Singarayakonda was registered on 10.11.1993 with an aim to provide primary, secondary and collegiate and technical and professional education on modern lines.
We believe in lifelong learning and opportunities for connecting through individual, shared, organizational learning and reflection. We believe that we can make a difference by examining the present, engaging the future and working with Society discovering creative meaning paths in education. We hope to develop all the institutions under KAKATHEEYA EDUCATIONAL SOCIETY into centers of excellence. We commit to be recognized as one of the best institution at National Level.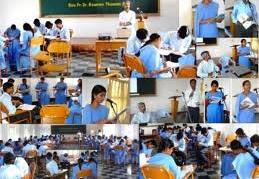 Name of the Institution : PNCA B.Ed College
Course : Bachelor of Education - B.Ed
Intake : 100

Address : Plot No.4-1, Khasra No. 500/Aii, Somarajupalli, Singarayakonda .